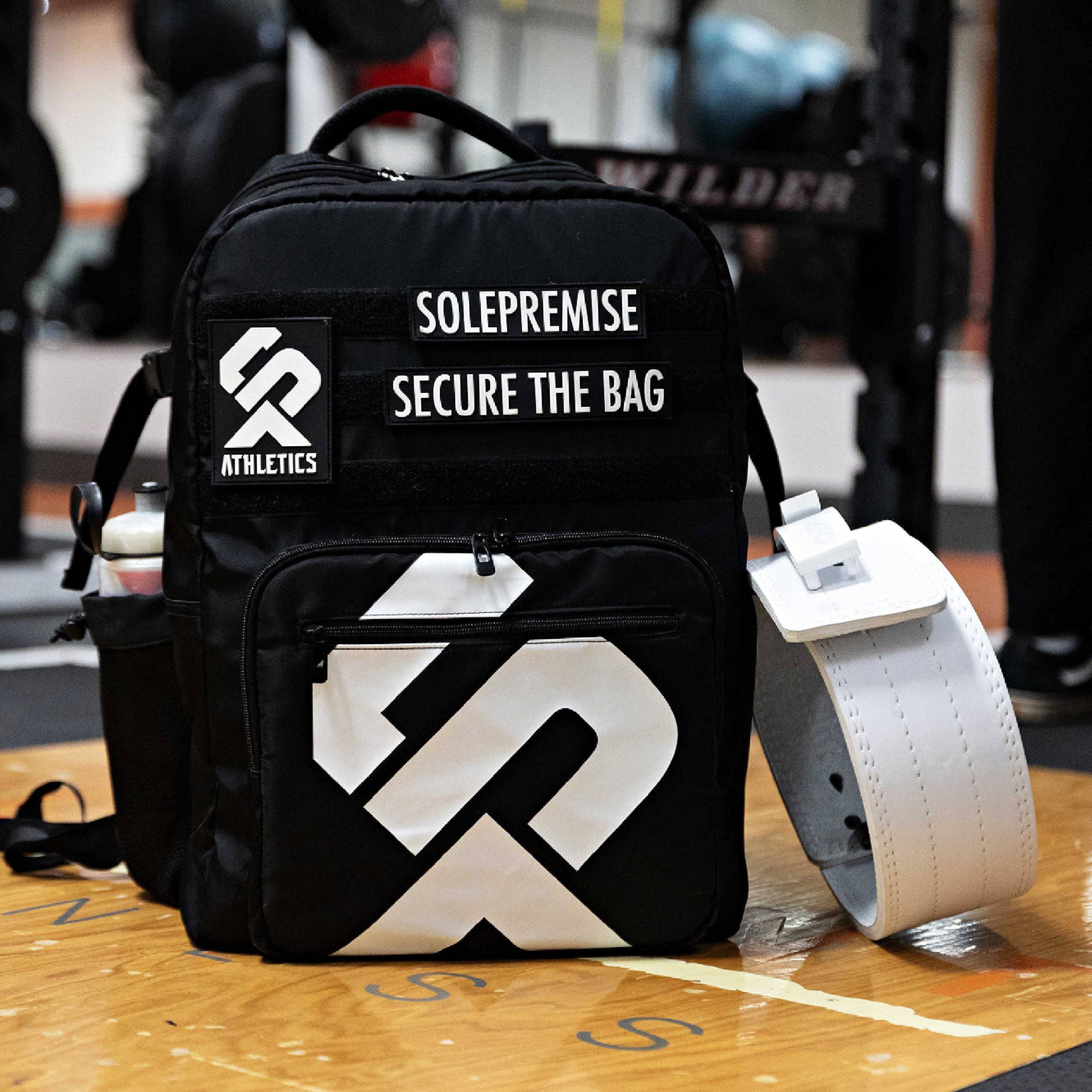 Gym Bag That Hold 2-4 Pairs of Shoes
Never have to leave your sneakers at home when you're on the go, with our Gym Tactical Bag you can take 4 pairs of shoes and more!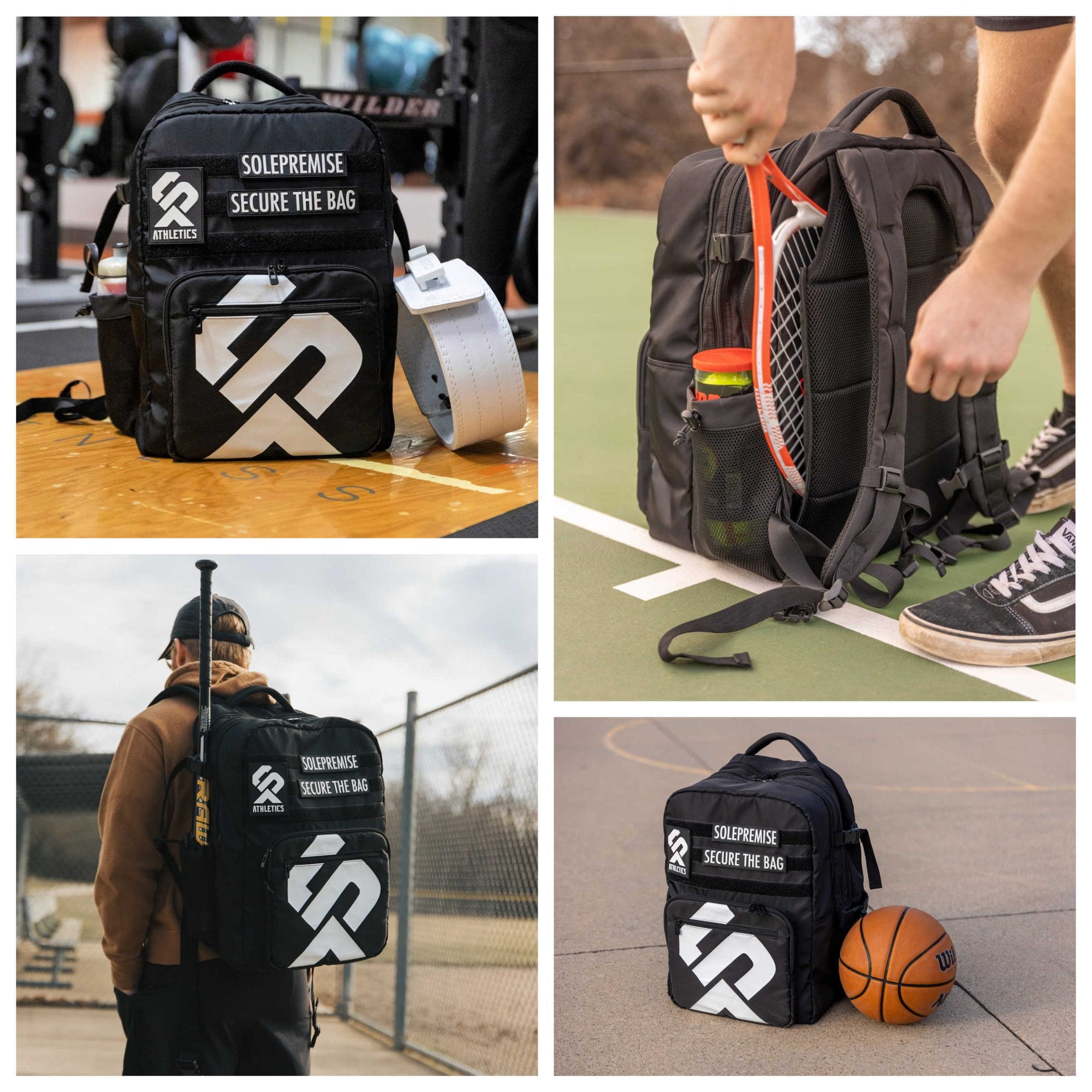 Gym Tactical Backpack for Gym, Travel, Hiking, and more!
Our versatile 8-in-1 Gym Tactical Backpack is the ideal bag for Gym, Tennis, Basketball, Baseball, Pickleball, Yoga, & Travel. Doubling as a Rucksack for the adventurous hikers. It offers a personalized ability to organize your shoes, laptop, clothes, sports equipment & more!
The Ultimate Gym Tactical Bag:
Ample Storage Space:
With its spacious interior, the Sole Premise Gym Tactical Bag can effortlessly hold 3-4 pairs of sneakers.
Dual Functionality:
Doubles as a rucksack, making it perfect for the gym, hiking, or traveling.
Smart Organization:
Strategically placed compartments keep your equipment and gear organized while keeping your shoes safe in their own separate compartments.
Durability and Protection:
Crafted with high-quality materials and padded compartments for optimal protection.
Unisex Design for All for both men and women:
Sleek and modern design appeals to both men and women.
Intended for:
This versatile bag is perfect for sneakerheads, hikers, and athletes seeking functionality and style.
How to Use Your Gym Tactical Bag:
Whether you're hitting the gym, embarking on a hike, or traveling, the Sole Premise Gym Tactical Bag has got you covered. Simply pack your sneakers, sports gear, or hiking equipment into the spacious compartments, stay connected with the dedicated laptop compartment and enjoy your adventures with ease and style.
Order Now:
Invest in this must-have accessory today and elevate your fitness and outdoor experiences to a whole new level. Don't settle for ordinary bags when you can have the extraordinary. Order your Sole Premise Gym Tactical Bag now and embark on your next adventure with confidence!
Should You Have a Gym Bag?

Gym bags are actually a handy way to keep everything you need such as gym sneakers, headphones, a reusable water bottle, your workout gear, gym towel, shower essentials, deodorant and any change of clothes you need for afterwards are all essentials that you'll be glad to have close by and safe while you are working out.
What Is The Ideal Size For a Gym Bag?

Generally, a medium-size gym bag is a great option. A bag that is large enough to cover all the bases yet can fit into your gym locker. Our Sole Premise Gym Bag offers enough smart storage for your lifting belt, towel, water bottle, phone and wallet while keeping your sneakers in a separate compartment.
How Should I Pack a Gym Bag?

Not limited to just sports equipment, Sole Premise's Gym Tactical Backpack can comfortably carry 3-4 pairs of shoes, a Basketball, Tennis Raquet, Yoga Mat, Baseball Bat or just the valuables such as wallet and phone.