Luxury Travel Daypack
PROUDLY USED BY THE WORLD'S BEST ATHLETES!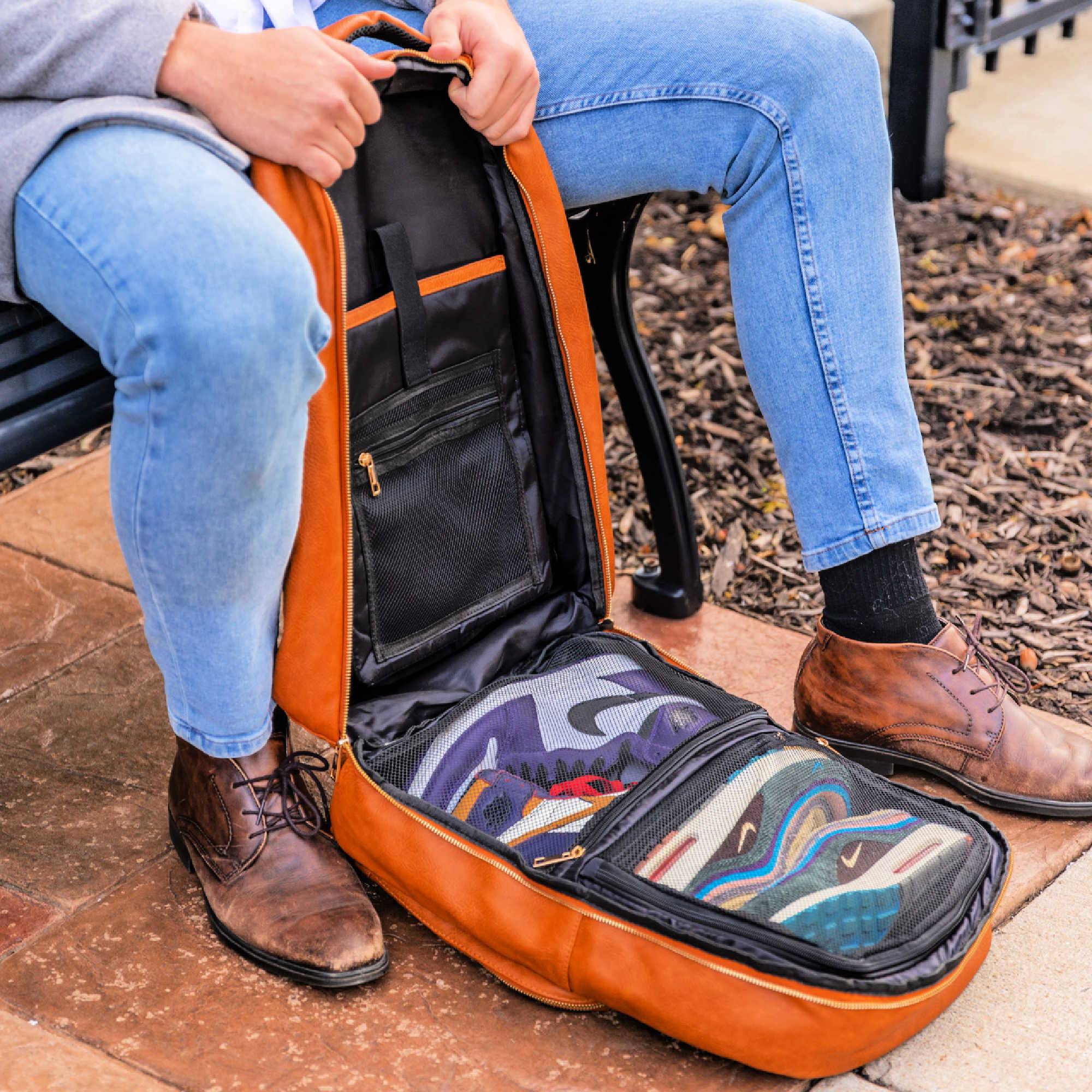 Leather Laptop Backpack with Shoe Compartments
Our travel daypack has continued to push the limits of innovative design as it can hold 2-3 pairs of shoes, clothes, a laptop, and much more!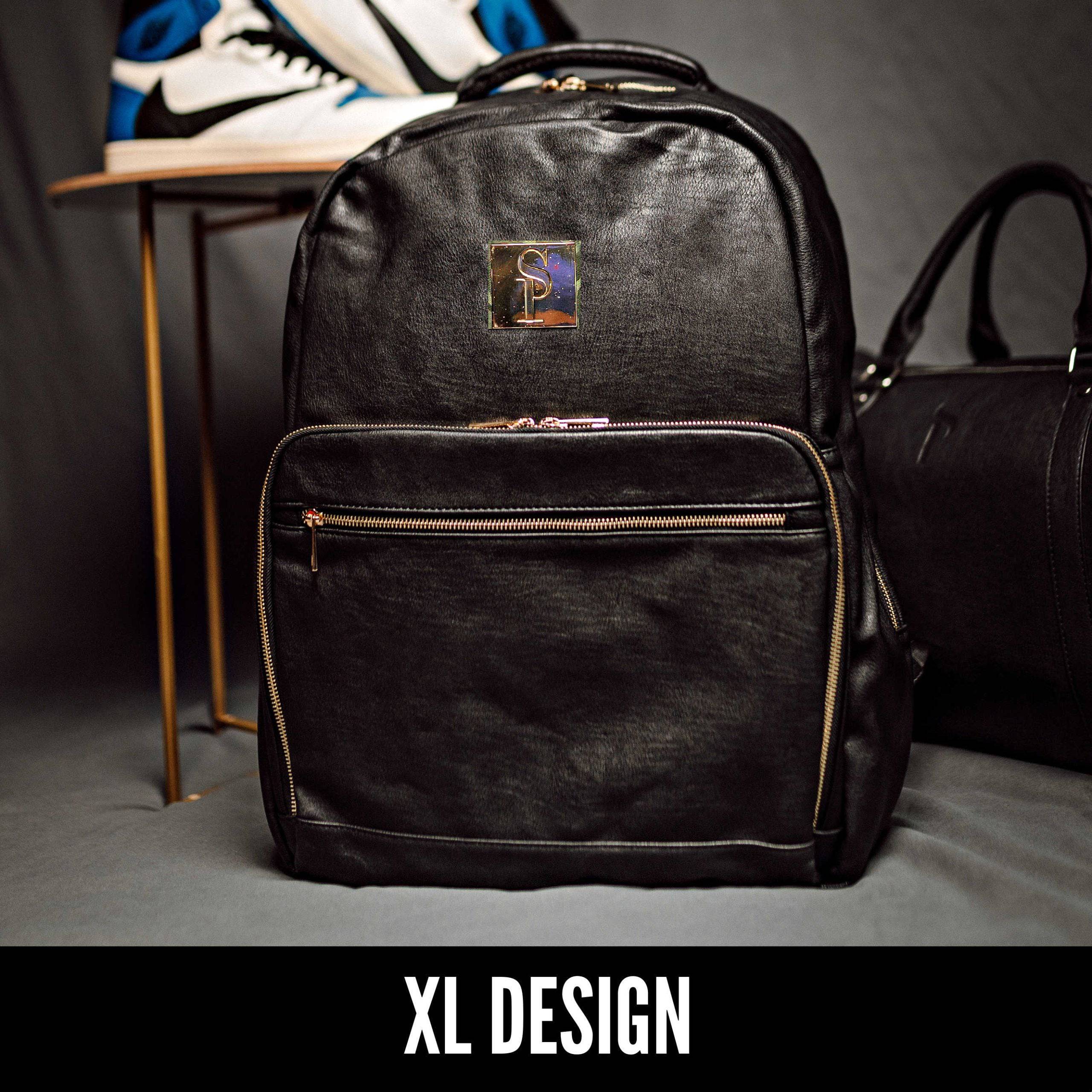 Designer Daypack
Sole Premise always aims to raise the bar with every new release. With the increasing growth of designer bags, we aimed to bring a collection that would turn heads as well as provide our customers with a luxurious bag that would trump quality and look from known designer products.
Luxury Travel Daypacks:
Ample Shoe Storage:
Our travel daypack feature a dedicated shoe compartment that can accommodate 2-3 pairs of shoes, including sizes up to 14-15. Keep your beloved sneakers organized and protected during your travels.
TSA Approved Carry-on Travel Daypack:
Say goodbye to checked baggage hassles. Our travel daypack is designed to meet TSA regulations for carry-on luggage, ensuring a smooth and efficient travel experience. Keep your valuable shoes within arm's reach.
Personal Item Flexibility:
Need an additional bag for your essentials? Our travel daypack can also serve as a personal item, allowing you to carry your sneakers, laptop, and daily necessities conveniently.
Premium Leather Daypacks:
Experience luxury with our meticulously crafted leather travel Daypacks. Made from high-quality leather, they exude sophistication while providing exceptional durability and longevity. You'll turn heads wherever you go.
Versatile Travel Daypack:
Whether you're embarking on a globetrotting adventure or commuting to work, our travel daypacks are designed to be your trusted companion. Doubling as a backpack they offer ample storage for your shoes, electronics, and daily essentials, keeping everything organized and easily accessible.
Our premium leather travel daypacks are perfect for men and women who appreciate both fashion and functionality. They cater to travelers seeking convenience and style, as well as sneakerheads who want to showcase their prized shoe collection. Whether you're jetting off to exotic destinations or navigating your daily commute, our daypacks elevate your travel experience with a fashion statement and make our travel daypack the ONLY WAY TO TRAVEL!
How to pack Shoes in a Daypack

Our Sole Premise travel daypacks are designed specifically to accommodate 2-3 pairs of shoes comfortably. With our innovative design, you can now bring your favorite footwear options without worrying about compromising space or organization. In addition to their practicality, our daypacks are also TSA compliant, ensuring a smooth journey through airport security.
Are Daypacks allowed as a Carry-on?

Yes, Our travel daypacks are generally allowed as carry-on luggage on airplanes. However, it's important to note that specific airline policies regarding carry-on luggage can vary, so it's always a good idea to check with your airline before you travel. Our Sole Premise Travel Daypacks are Tsa Compliant and make the perfect travel companion.
Can a Daypack be a personal item?

Yes, a daypack/backpack can typically be considered a personal item when traveling. Many airlines allow passengers to bring a small backpack as their personal item in addition to their carry-on bag. Personal item policies may vary between airlines, so it's always a good idea to check the specific requirements of the airline you're flying with. Generally, a personal item like a daypack should be smaller in size compared to a carry-on bag and can be stowed under the seat in front of you during the flight. Our Sole Premise travel daypacks are approved as a personal Item so you can pair it with a carry-on luggage/duffle.